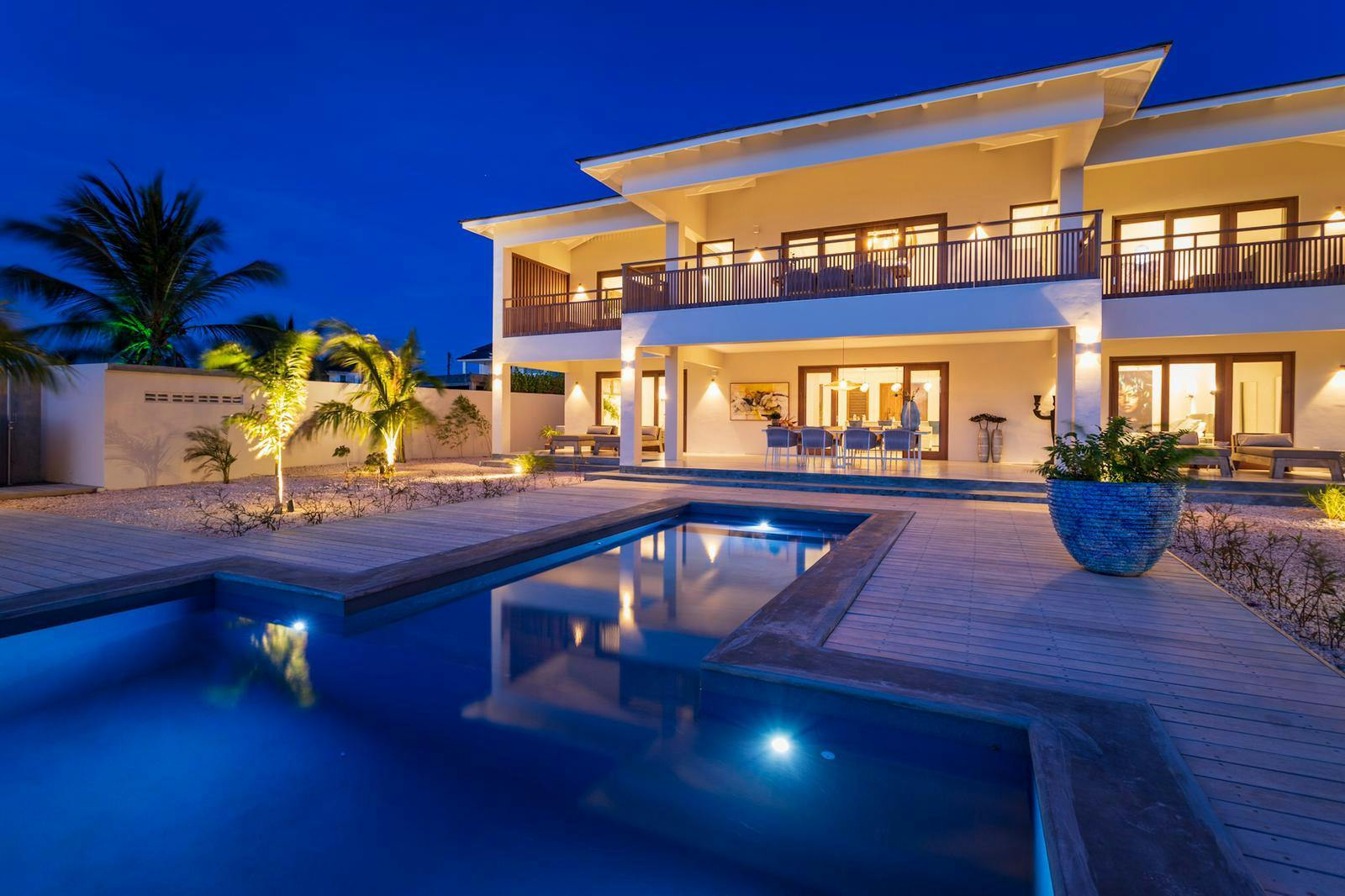 Seafront Vacation
Rental Bonaire
This perfect holiday home offers a memorable vacation and can be all yours during your stay in Bonaire, so book today!
Life's a beach
Recharge your battery at Casa at Sea where you can have the vacation you have always wanted. At the end of each day enjoy the most beautiful sunsets you have ever seen!
Location
Casa at Sea is located near Kralendijk, the capital of Bonaire, where you will find most of the shops and restaurants. The larger grocery stores are a mere 5 minute drive away, as is the International airport. Furthermore, some of the nicest beaches are just around the corner. The famous windsurfing spot Jibe City and Kitesurfing spot Atlantis are 10 minutes drive away.
What to expect
The newly rebuild sea front vacation home has two levels with incredible views. Both apartments contain two spacious bedrooms & bathrooms and a, fully equipped, modern kitchen. Furthermore, a living room and dining area. The property also has two private parking spots. All furniture has carefully been selected by Dutch interior designer Anneke Deen.
Outdoors you can choose a lounge or sunbathing area in the shade or in the sun. There is a magna swimming pool with a shallow area and deeper area. Feel like swimming or snorkeling in the sea then use your own private entrance into the water, where you can snorkel along the beautiful coastline and observe tropical fish. Feel like having a BBQ, Casa at Sea offers a cozy bbq area with an easy to use green egg bbq.
Take a look for yourself.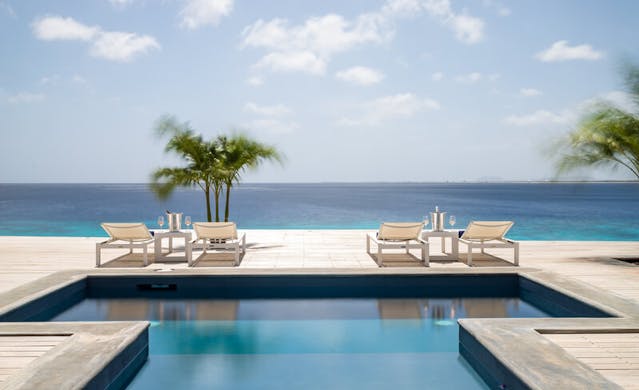 ▶
Features
Swimming pool
Rinse Tank
Air Conditioning
BBQ
Blender
Cable TV
Coffee maker
Dishwasher
Dive locker
Hairdryer
Iron and iron board
Outdoor Shower
Oven
Ice cube maker
Safe
Sonos audiosystem
Toaster
TV
Washing machine
Wifi